SABRN Circular achieved a milestone in August with the official opening of its Port Lincoln plastics remanufacturing plant by local Mayor Brad Flaherty.
More than 40 guests from all sectors of the local community attended the event, marking the transition from a dream to a tangible reality.
Founder and Managing Director Dr. Abe Chandra told his guests that transforming end-of-life plastics into usable products was part of his vision for establishing Australia as not just a carbon neutral, but a carbon negative economy. He paid tribute to the City's fishing industry, stating that SABRN Circular's presence would build on the 'clean and green' reputation by making Port Lincoln cleaner and greener.
The Mayor welcomed the new manufacturer to the City, citing waste recovery and employment prospects as two of the positives to come out of the move.
Describing the business as 'exciting' and 'interesting', Cr. Flaherty said he hoped the plant would relieve the city of the concern of what to do with a huge amount of plastic waste.
Importantly, the fishing industry was well represented at the launch and has indicated its strong support for the venture.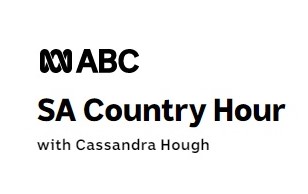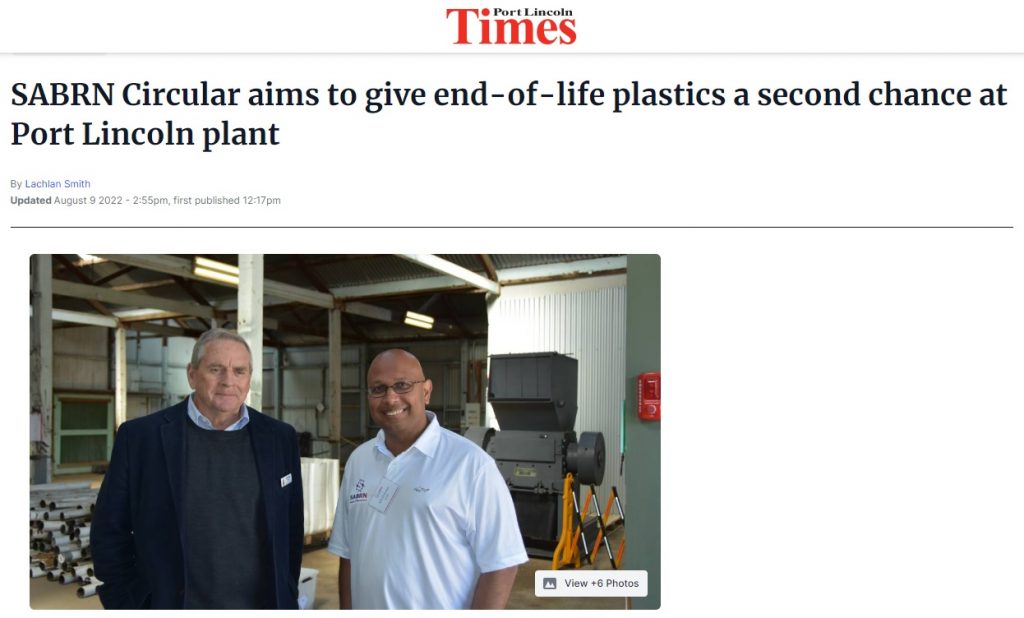 Port Lincoln Times
9 August 2022
7 Spencer Gulf News
10 August 2022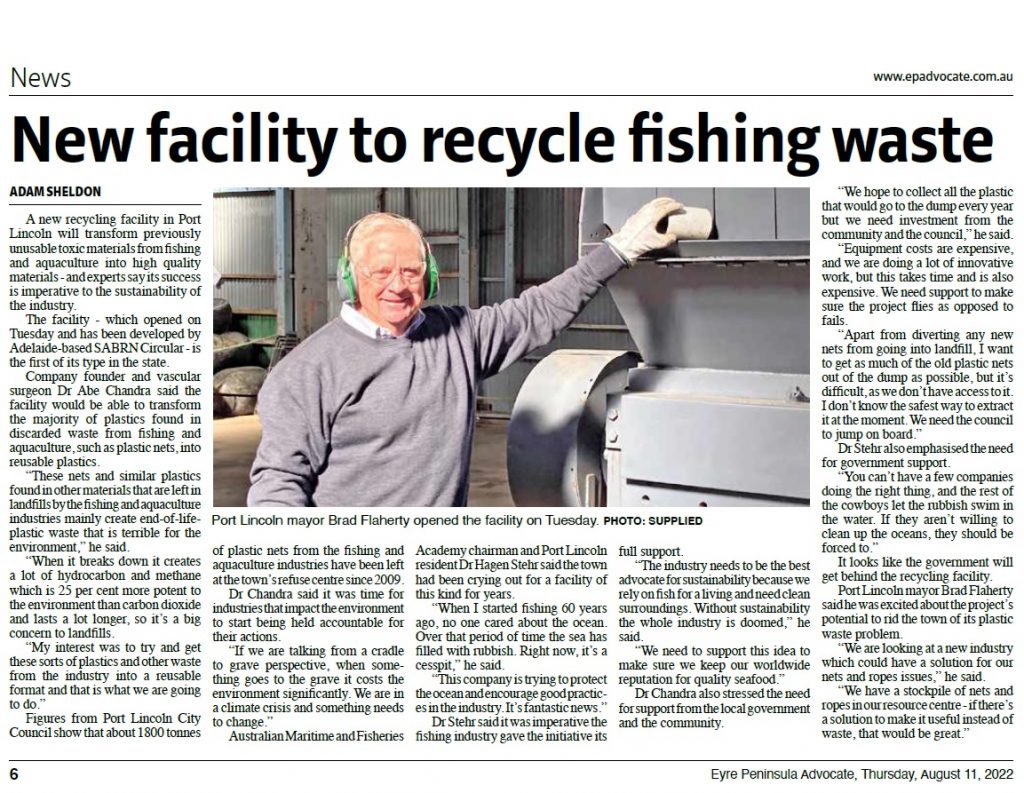 EP Advocate
11 August 2022